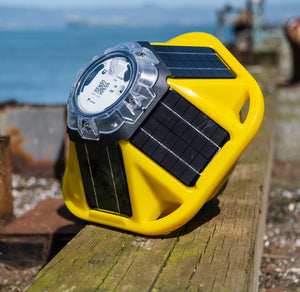 The ocean weather platform to collect data anywhere.
Ocean weather data is sparse and hard to come by. Spotter is out to change that with a usable design and outstanding data quality. Through the dashboard, you can access data from anywhere, change settings on your device, set alerts and notifications, and share data with others through the Spotter App. Spotter lets you collect ocean data where you need it and access real-time updates on the go.
Features
Deploy with Ease
Deploy it once and control it remotely. Spotter is a complete end-to-end system. You turn it on, deploy it, and data appears in your dashboard. It's that simple.
Real-time data, sharing and API.
With 24/7 satellite connectivity, real-time weather data and system updates are always available. You can share the data through the included mobile App or use the Spotter API to forward real-time and historical data to wherever you want.
Weather Alerts
You can set your personalized weather conditions to receive an alert. That way you never miss a weather window. Our integrated geofencing feature alerts you if your Spotter isn't exactly where you want it.
Specifications
View full specs.
Dashboard